NSTC Faculty
Frank R. Campbell, Ph.D., LCSW, CT


Dr. Campbell is the founder of NSTC, where he served as chairman (2019-2020) and co-chair (2020-2021). He is the former Executive Director of the Baton Rouge Crisis Intervention Center and the Crisis Center Foundation in Louisiana, USA. He is currently Senior Consultant for Campbell and Associates Consulting where he consults with communities and on Forensic Suicidology cases.

It was due to his more than twenty years of working with those bereaved by suicide that he introduced his Active Postvention Model (APM) most commonly known as the LOSS Team (Local Outreach to Suicide Survivors). His work with survivors and victims of trauma has been featured in three Discovery channel documentaries.

The APM concept involves a team of first responders who go to the scene of a suicide and provide support and referral for those bereaved by the suicide. The goal has been to shorten the elapsed time between the death and survivors finding the help they feel will help them cope with this devastating loss. The Active Postvention Model and has shown to have a positive impact on both the team members (most often bereaved individuals who have gotten help and now provide the installation of hope to the newly bereaved) as well as the newly bereaved. The model has now been replicated in countries as diverse as Australia, Singapore, Northern Ireland, Canada and America.

Campbell has also been selected to receive the Louis Dublin award at the 2010 American Association of Suicidology Conference. Dr. Campbell is a past president of AAS and has received the Roger J. Tierney award for service. He was Social Worker of the year in Louisiana and the first John W. Barton Fellow selected in his hometown of Baton Rouge, Louisiana, USA.
Julie Cerel, Ph.D.


Dr. Cerel is a licensed clinical psychologist and Professor in the College of Social Work at the University of Kentucky. She is the director of the Suicide Prevention & Exposure Lab at the University of Kentucky. Her research has focused on suicide exposure/bereavement, suicide attempt survivors and suicide prevention. She currently serves as President of the American Association of Suicidology.

Dr. Cerel completed her PhD from The Ohio State University, an internship and post-doctoral fellowship from West Virginia University and a post-doctoral fellowship specifically in suicide prevention from University of Rochester. She has served as Research Division Chair and Board Chair of American Association of Suicidology. She is the author of over 70 academic publications and co-author of Seeking Hope: Stories of the Suicide Bereaved. Her work has been funded by the Military Suicide Research Consortium from the U.S. Department of Defense, the CDC, SAMHSA, SPAN-USA and AFSP. She is an Editorial Board Member for Suicide and Life-Threatening Behavior.

Dr. Cerel mentors and collaborates with a diverse group of undergraduate, graduate and doctoral students at UK and internationally. Her work on suicide exposure has recently been expanded to examine the correlates and consequences of work-related suicide exposure for law enforcement officers, first responders, mental health professionals and other workers.
Daniel DeBrule, Ph.D.


Dr. DeBrule is a Clinical Psychologist with well over a decade of experience in training clinicians, medical staff, and laymen in suicide prevention and supporting survivors after a loss to suicide. He was an Assistant Professor of Psychology and Lab Director of the Suicide Research Team at Indiana University South Bend for many years, where he provided community lectures and suicide training to local clinicians, taught a semester long course in Suicide, and mentored students that remain active in the field of suicidology.

Dr. DeBrule has extensive experience working with Veterans as both as Health Psychologist and Suicide Prevention specialist, and served as the Health Behavior Coordinator for the Houston VA Medical Center for 7 years. He has provided keynotes for state suicide conferences, has regularly offered the SPRC workshop Assessing & Managing Suicide Risk, and regularly presents at national suicidology conferences. His current research and clinical interests include enhancing posttraumatic growth after loss or trauma, using creative methods (music, journaling, narrative) for grief or lived experience, and providing outreach to Southeast Louisiana as an advocate for Veterans and therapists.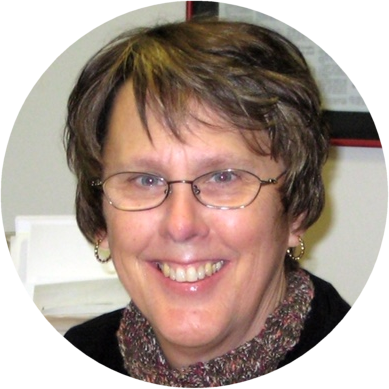 Sue Eastgard, MSW


Sue Eastgard is a nationally recognized expert in the field of suicide prevention. She has worked on mental health issues for 35 years as a clinician, manager and director of crisis services and suicide prevention efforts. She was the President of the American Association of Suicidology in 2002 and was the program chair for the Association's 1997 National Healing after Suicide Conference.

Ms. Eastgard has provided on-site technical assistance to numerous states across the US as they develop their suicide prevention plans. She is a frequent keynote speaker at state, national and international suicide prevention conferences.

Ms. Eastgard was most recently the Director of Training and School Programs for Forefront: Innovations in suicide prevention.working at the University of Washington's School of Social Work and taught graduate-level students in the assessment and management of suicide risk.

Ms. Eastgard served as the director of the Youth Suicide Prevention Program of Washington State from 1997 to 2011. She has written innovative classroom curricula for elementary, middle and high school students and has trained thousands of teachers, social service providers and parents how to recognize the signs for suicide and how to get help. She previously served as the executive director for the Seattle-King County Crisis Clinic for over three years

Ms. Eastgard holds a masters degree in social work from the University of Washington. She is certified as a Master Trainer for AMSR (Assessing & Mananging Suicide Risk) ASIST (Applied Suicide Intervnetion Skills Training) and SafeTALK, suicide first aid training programs designed to teach suicide intervention techniques to teachers, counselors, nurses, behavioral health professionals and others who work with persons at risk of suicide.
Bill Feigelman, Ph.D.


Dr. Feigelman is Professor Emeritus Professor of Sociology from Nassau Community College (Garden City, New York), where he taught for 50 years. He is the author or co-author of seven books and more than 70 journal articles and has written on a wide variety of social science subjects including child adoptions, youth alcohol and drug abuse, problem gambling, tobacco use and cessation, and intergroup relations.

Since 2002, after his son Jesse's suicide, Dr. Feigelman has focused his professional writings on youth suicide and suicide bereavement. His bereavement and suicide writings have appeared in Suicide and Life-Threatening Behavior, Death Studies, Omega: Journal of Death and Dying, Archives of Suicide Research, Crisis and Illness, and Crisis and Loss. He is one of the authors of Devastating Losses: How Parents Cope with the Death of a Child to Suicide or Drugs (NY: Springer, 2012).

Dr. Feigelman is a member of the American Association of Suicidology and the Association for Death Education and Counseling, a frequent presenter at bereavement conferences in the U.S., Canada, Australia, Norway and Japan, and a co-facilitator of a suicide survivors' support group.
Carla Fine, M.S.


Carla Fine is the author of the internationally best-selling book No Time To Say Goodbye: Surviving The Suicide Of A Loved One, now available on audio narrated by Carla Fine. The book is currently in its 23rd printing and is also available in Japanese, Korean, and Portuguese.

No Time to Say Goodbye is a personal story — Carla's husband, a prominent New York physician, killed himself in 1989 at the age of 43. She also interviewed more than 60 other people who lost sons and daughters, wives and husbands, fathers and mothers, sisters and brothers, friends and relatives to suicide. The book describes the different stages of grieving surrounding the suicide of a loved one, and helps survivors see that they are not alone in their confusion and grief.

Carla is also the author of Touched By Suicide: Hope And Healing After Loss, cowritten with Dr. Michael Myers, a psychiatrist who is one of the leading clinicians in the field of suicide. Touched By Suicide offers compassionate guidance for anyone affected by suicide from the dual perspectives of both a survivor and a mental health professional.

Carla is the author or coauthor of seven other books and her work has appeared in leading publications throughout the world. She frequently appears in the media on national and local television and radio programs.

Carla lectures extensively to suicide survivors' groups and professional organizations throughout the United States, Canada, Europe, and India. In addition, she also offers workshops on writing as a path to healing when coping with the death of a loved one.

Carla received her Masters of Science degree with honors from the Columbia University Graduate School of Journalism. She lives in New York City and her website is www.carlafine.com.
James W. Marshall, M.A.


Jim Marshall has been a licensed mental health professional in Michigan since 1987, specializing in the treatment of traumatic stress and relationships until 2013. He is now fully devoted to supporting the resilience of 9-1-1 telecommunicators and EMS professionals, and trauma-informed care of citizens struggling with mental crises and suicide risk. Jim founded and directs the 911 Training Institute, an organization dedicated to this mission since 2010. The Institute's courses, conference presentations, resources, and published works equip emergency responders and their leaders to achieve optimal health, performance, and morale.

Jim is co-editor of The Resilient 9-1-1 Professional: A Comprehensive Guide to Surviving & Thriving Together in the 9-1-1- Center (Amazon). As founding chair of the 9-1-1 Wellness Foundation (2011-2017) he advocated to safeguard the well-being and quality of life for 9-1-1 professionals. Jim also co-chaired the working group that produced the first standard addressing acute, traumatic and chronic stress risks in the 9-1-1 industry. For more information visit www.9-1-1training.net.
John McIntosh, Ph.D.


Dr. McIntosh is currently Professor Emeritus of Psychology at Indiana University South Bend and is Past President of the American Association of Suicidology (AAS). His research focus areas include suicide bereavement and survivors of suicide loss, suicide statistics, as well as suicide in late life, and he taught courses on suicide and depression.

Dr. McIntosh received AAS's Edwin Shneidman Award (1990) for early career work in suicidology, the Roger Tierney Award for Service (1999), and the Louis Dublin Award (2018) recognizing lifetime achievements in suicide prevention.

Among Dr. McIntosh's 8 books on suicide, the most recent are Devastating Losses: How Parents Cope With the Death of a Child to Suicide or Drugs (co-authored with Bill Feigelman, John Jordan, and Bev Feigelman) which has been praised as "a thorough and elaborate American study has appeared on the grief and mourning process of bereaved parents" (LAVA) [Learn more] and Grief After Suicide: Understanding the Consequences and Caring for the Survivors (edited with John Jordan), which is geared towards mental health professionals, grief counselors, clergy, and others who work with survivors in a professional capacity [Learn more].

(Dr. McIntosh's photo courtesy K. Borlik, Indiana University)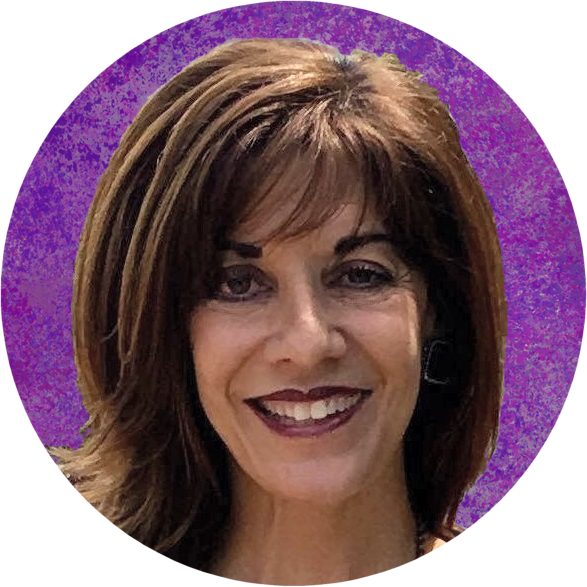 Sandra T. McNally, MA, LISAC


Sandra McNally is a Master-level counselor and Licensed Independent Substance Abuse Counselor in the State of Arizona. She has worked in a variety of inpatient, outpatient, and school settings as a counselor and administrator since 1987. In addition, she has been an adjunct professor since 1995 at institutions, such as Rio Salado College and Grand Canyon University, teaching various counseling classes and advising graduate-level practicum students.

Since 2000, Sandra has been the director of suicide prevention and postvention programs for EMPACT-Suicide Prevention Center (SPC) in the state of Arizona. She is on the Board of Directors of the Arizona Suicide Prevention Coalition and serves on the Special Interest Group for Postvention for the International Association for Suicide Prevention.

Through her work at EMPACT-SPC, Sandra has conducted trainings and workshops at various national and international conferences for the American Association of Suicidology, the International Association for Suicide Prevention, and the European Symposium on Suicide and Suicidal Behavior. She specializes in youth suicide prevention and school-based postvention, Survivors of Suicide Loss program development, and Local Outreach to Suicide Survivors (LOSS) Teams.
Melinda Moore, Ph.D.


Dr. Melinda Moore is an Assistant Professor in the Department of Psychology at Eastern Kentucky University in Richmond, Kentucky. She is in private practice in Lexington, Kentucky, and routinely trains clinicians in suicide-focused treatment.

Dr. Moore serves on the board of the American Association of Suicidology as the chair of the Clinical Division and is the co-lead of the National Action Alliance's Faith Communities Task Force. She recently published The Suicide Funeral: Honoring their Memory, Comforting their Survivors (Wipf & Stock) with her co-author Rabbi Dan Robert. She conducts suicide bereavement research at Eastern Kentucky University with an emphasis on Posttraumatic Growth.

Dr. Moore received her Ph.D. from The Catholic University of America.
Michael F. Myers, M.D.


Dr. Myers is Professor of Clinical Psychiatry at SUNY-Downstate Medical Center in Brooklyn, NY. He is the author or co-author of eight books the most recent of which are Why Physicians Die by Suicide: Lessons Learned from Their Families and Others Who Cared and Touched by Suicide: Hope and Healing After Loss (with Carla Fine).

He is a recent past president (and emeritus board member) of the New York City Chapter of the American Foundation for Suicide Prevention and a member of the Clinician Survivors Task Force of the American Association of Suicidology. Dr. Myers became a survivor of suicide at the age of 19 when he lost one of his medical school roommates to suicide.

He lectures extensively throughout North America and beyond. His website is: www.michaelfmyers.com
Skip Simpson, J.D.


Skip Simpson is an attorney and a patient advocate for zero suicide. His law firm focuses on teaching suicide prevention and prosecuting suicide malpractice cases.

Profiled in The Wall Street Journal in 1997 for his pioneering work in suicide litigation, Mr. Simpson remains active in promoting a zero suicide world. His personal background includes a varied career with stints as an United States Air Force combat crew member, a military prosecutor, defense lawyer, and general courts martial judge, a state and federal criminal prosecutor, an in-house corporate lawyer, and a privately practicing civil trial lawyer.

In 2015 Mr. Simpson accepted a three year appointment to the Board of Directors for the American Association of Suicidology. In 2003, he was honored as a Research Associate of the Program in Psychiatry and the Law, Department of Psychiatry, Beth Israel-Deaconess Medical Center, Harvard Medical School. On January 1, 2004 he was appointed as a Clinical Instructor at The University of Texas Health Science Center in San Antonio, Texas and was promoted to Adjunct Associate Professor in 2006.
Bill Schmitz, Psy.D.


Dr. Schmitz is a licensed psychologist in the state of Louisiana and provides clinical services to our nation's veterans through the Southeast Louisiana Veterans Health Care System, at the Baton Rouge Community-Based Outpatient Clinic. Dr. Schmitz does consulting work through Campbell & Associates, as a forensic suicidologist. Dr. Schmitz served on the AAS Board of Directors (2012 – 2019) and had the privilege of serving the organization in the capacity of President from 2013 to 2015.

A graduate of Baylor University, Dr. Schmitz obtained his doctorate in psychology in 2006 after having previously earned a Master's Degree in Clinical Psychology (Baylor University, 2003) and a Master's Degree in Counseling Psychology (Trevecca Nazarene University, 1999).

Working at the forefront of suicide prevention and social media, Dr. Schmitz has consistently promoted training of clinicians and the use of technology to advance suicide prevention, intervention, and postvention. This was most evident when he served as Chair of the AAS Task Force on Improving Clinical Competency in Suicide.
Barb Smith


Barb Smith is the Founder and Executive Director of the Barb Smith SuicideRESOURCE & Response Network. She has spent three decades as a suicide prevention educator and aftercare advocate. She conducts trainings at the local, state and national level for bereavement specialists, first responders, and healthcare providers. In addition, she has been a keynote speaker for survivors of suicide loss. Recognized as the local expert in the Saginaw, Michigan area, Barb is frequently called upon by the media, schools, workplace and community in the wake of tragedy.

Through her work at the Network, Barb has created suicide prevention and aftercare programs, developed county suicide prevention plans, and facilitates one of the longest running support groups in the state of Michigan. Barb led the way to help author and implement the model suicide awareness program for the Ontario Hockey League and initiated the zero-suicide initiative bringing a three county region together as a collaborative effort. Barb specializes in helping communities become suicide safe as a certified ASIST, safeTALK, Yellow Ribbon, and LOSS trainer, along with other gatekeeper trainings.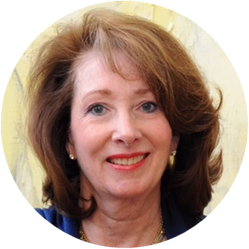 Sharon Strouse, MA, ATR-BC, LCPAT


Sharon Strouse is a board-certified and licensed clinical professional art therapist with 30 years of experience working with adults in group and individual settings. She serves as Practicum Faculty with the Portland Institute for Loss and Transition. Her art therapy private practice and national presentations, to survivor groups and mental health professionals, focus on traumatic loss, specifically with parents who have lost a child, suicide bereavement, and military loss with TAPS/ Gold Star Families. The theoretical foundations of her art therapy work are grounded in meaning reconstruction, attachment informed grief therapy and continuing bonds with the deceased.

She is author of Artful Grief: A Diary of Healing, (www.artfulgrief.com) written twelve years after the suicide of her seventeen year old daughter, Kristin.

Additional published works can be found in Neimeyer, R.A. (2012) Techniques of Grief Therapy: Creative Practices for Counseling the Bereaved; Thompson, B.E. & Neimeyer, R.A. (2014) Grief and the Expressive Arts: Practices for Creating Meaning; Di Maria, A. (2019) Exploring Ethical Issues in Art Therapy; Gershman, N. & Thompson, B.E. (2019) Prescriptive Memory in Grief and Loss: The Art of Dreamscaping; and Harrington, J. (Upcoming) Superhero Grief: The Transformative Power of Loss.

Sharon is co-founder of The Kristin Rita Strouse Foundation (www.krsf.com) a non-profit dedicated to supporting programs that increase awareness of mental health through education and the arts. She lives in Maryland.
Raymond P. Tucker, Ph.D.


Dr. Tucker is the Chairman of NSTC and the Clinical Director of Survivor Services at BRCIC. He is a clinical psychologist who started his position as an assistant professor of psychology at Louisiana State University in August of 2017. There he teaches undergraduate courses in psychology, graduate courses in clinical psychology, and founded the LSU Mitigation of Suicidal Behavior research laboratory. As a clinical assistant professor of psychology at LSUHSC/OLOL, he trains medical staff/students in suicide-specific evidence-based assessment and intervention protocols.

Dr. Tucker completed his B.A. in psychology from Lawrence University in Appleton Wisconsin in 2010. He completed his M.S. (2012) and Ph.D. (2017) in clinical psychology at Oklahoma State University. He completed his doctoral clinical internship at VA Puget Sound in Seattle, WA.

Dr. Tucker's research broadly focuses on the enhancement of theoretical models of suicide and suicide risk assessment tools. He has a particular interest in determining current and historical cultural factors that influence suicide risk and resilience in marginalized populations, such as Veterans, Indigenous adults, and Transgender and Gender Diverse (TGD) adults.

Dr. Tucker has over 50 peer-reviewed academic publications regarding suicide risk and resilience. He currently serves on the board of directors of the American Association of Suicidology (AAS) and is a consulting editor for the academic journals Suicide and Life-Threatening Behavior and Archives of Suicide Research. Dr. Tucker also serves as a consultant for Collaborative Assessment and Management of Suicidality (CAMS) Care and provides trainings in the evidence-based suicide prevention framework to behavioral health providers across the country.